5 Reasons Homeowners Throw Better Super Bowl Parties!
---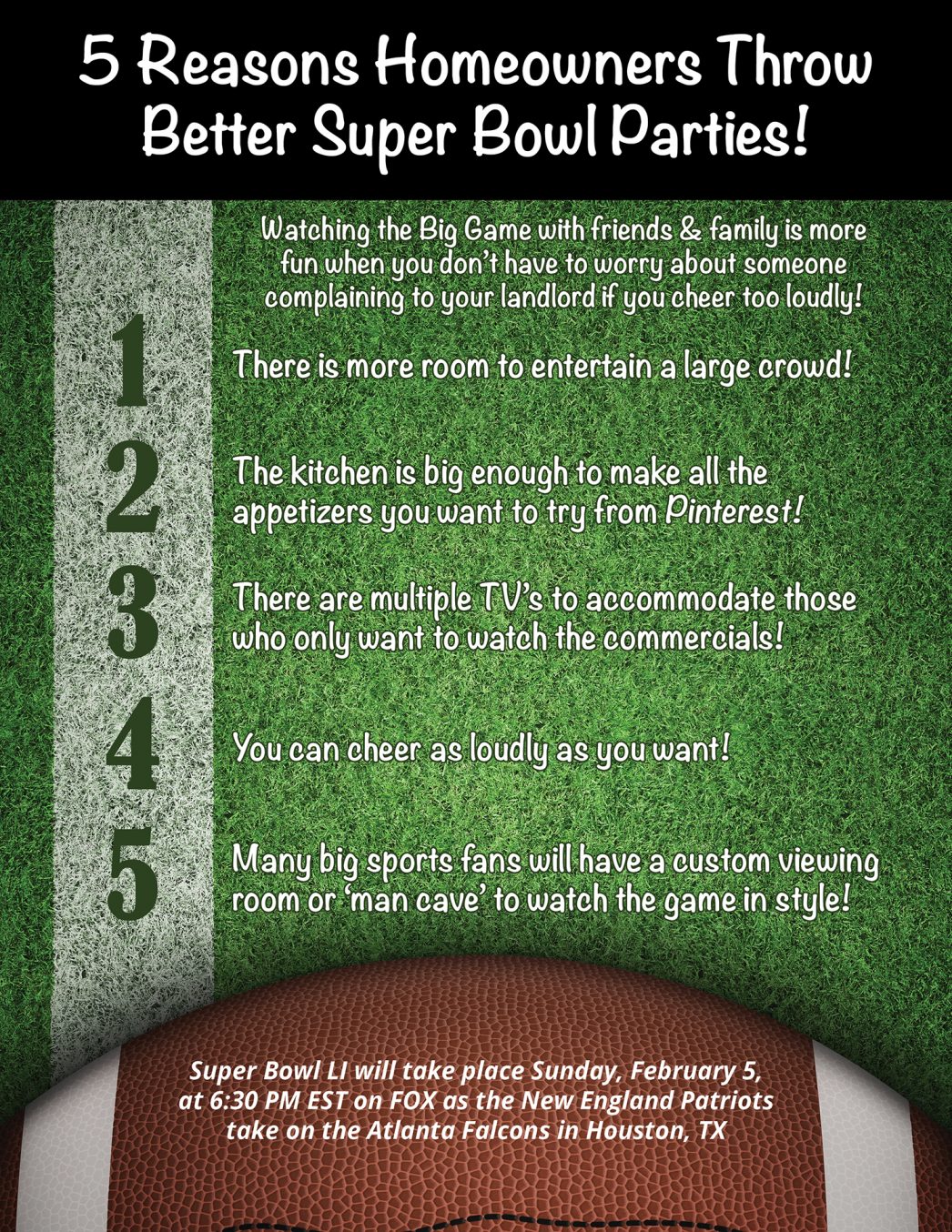 Highlights:
Watching the Big Game at home with your friends & family offers many advantages.

There's more room to entertain a large crowd, and you don't have to worry about complaints to your landlord if you cheer too loudly!

The kitchen is big enough to make as many appetizers as you want, and if some of your guests are only there to watch the commercials, they can do so on a different TV in another room!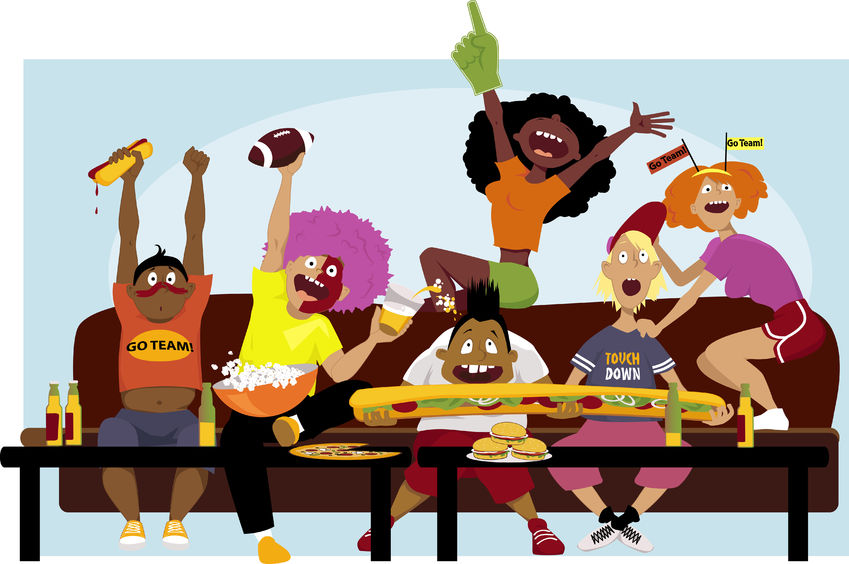 It may be too late to get in your own home before this Super Bowl but lets get ready for the next one!! And, if you not a football fan, there are so many other things to watch and enjoy with friends without any "complaints"!! Think of all the other benefits! Contact me today to start your search! Email me now!