What Would You Sacrifice to Save For Your Next Home?
---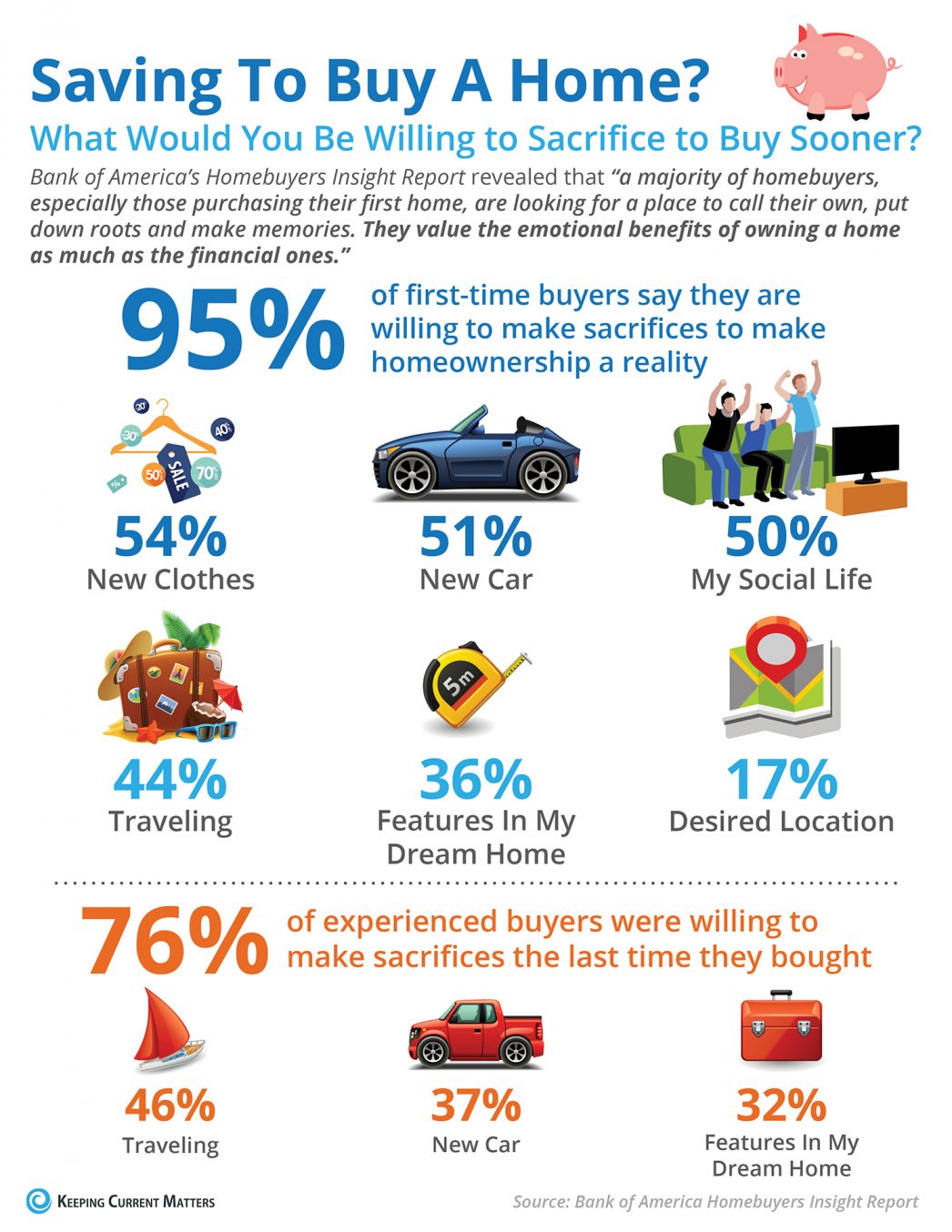 Some Highlights:
95% of first-time homebuyers are willing to sacrifice to make homeownership a reality.
The top item that buyers sacrifice is new clothes, at 54%.
Even repeat or experienced buyers say they sacrificed taking a vacation or buying a new car to buy their last home.


If you are ready to eliminate some of these items to qualify for a home loan then give me a call. I can refer you to several lenders that will help you make your dream a reality!